Steptacular cover revealed
---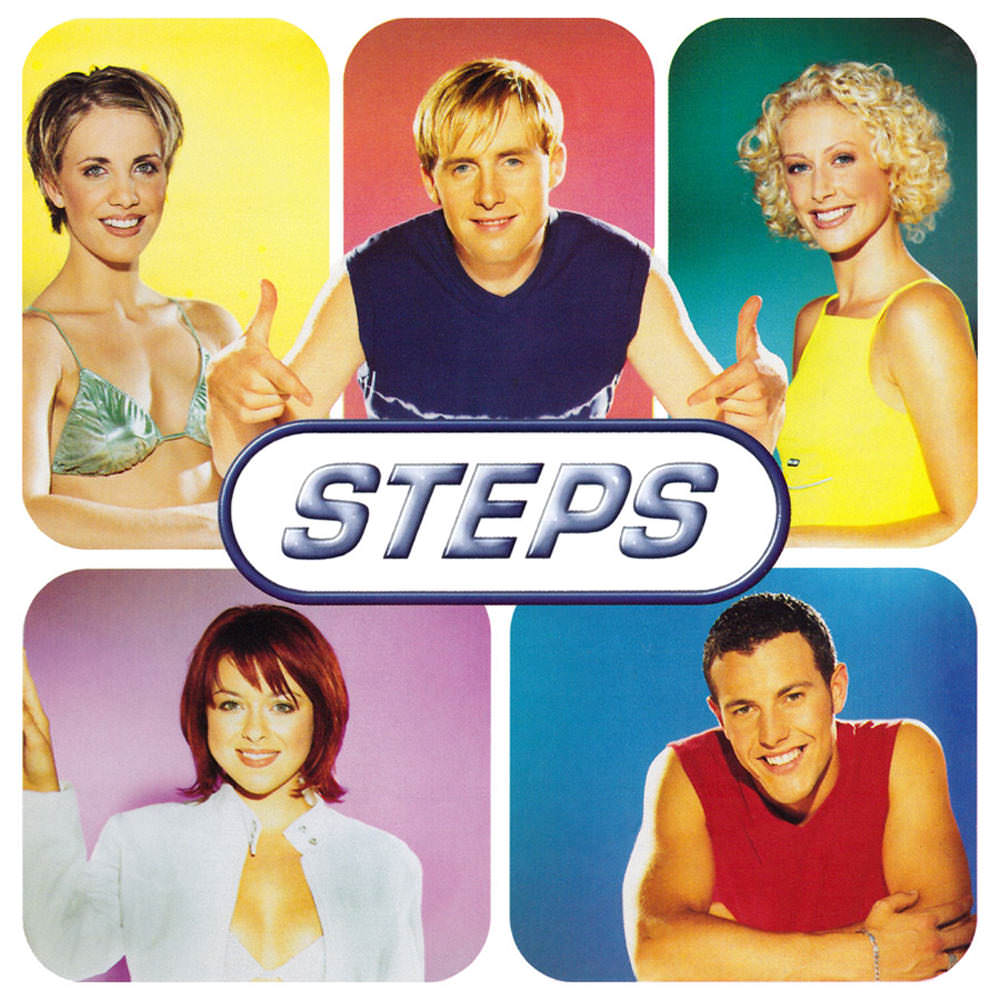 ---
It's what you've all been waiting for, the cover of the new Steps album. As the climax to what has to be one of the busiest Steps months ever, it had to look good. Well if you hadn't noticed already it's amazing! Makes you want to get your hands on it even more doesn't it? Not long now.
Just as you thought Steps couldn't possibly fit any more TV appearances into their amazingly busy schedule, they decide to pop in another presenting job for MTV Select this coming Monday. As yet we don't know which Step will be doing this but we will keep you informed!
On a side note we have been informed that Steps are pre-recording their TOTP performance this coming Thursday in the Birmingham night club Dome 2. So if you're in the area get your tickets quick! Thanks to Brad18.
If you are off to the Pepsi Chart tonight have a good time! And see you guys there! Remember to cheer for the other groups though.
If you thought Steps were going to have competition from other artists next week think again! They've all rescheduled single releases because of the Steps mega hit. This has led to a huge pile up of hits being released this week such as Christina Aguilera's US number one Genie In A Bottle, B*Witched's Jesse Hold On and Ann Lee's Two Times. And with S Club 7, Shania Twain and Eiffel 65 still riding high in the charts it's going to be a squash this week! But at least Steps are safe, unless of course one of them can hold on for two weeks, or even five for Eiffel 65. We will keep you informed. Our personal opinion is that with a single as strong as After The Love Has Gone, no-one can compete. This one's in the bag people!
Don't miss Steps live on This Morning tomorrow. They will be performing After The Love Has Gone and are being interviewed. Thanks to D2 for reminding us.