We're back! Welcome to GenSTEPS Version 6!
---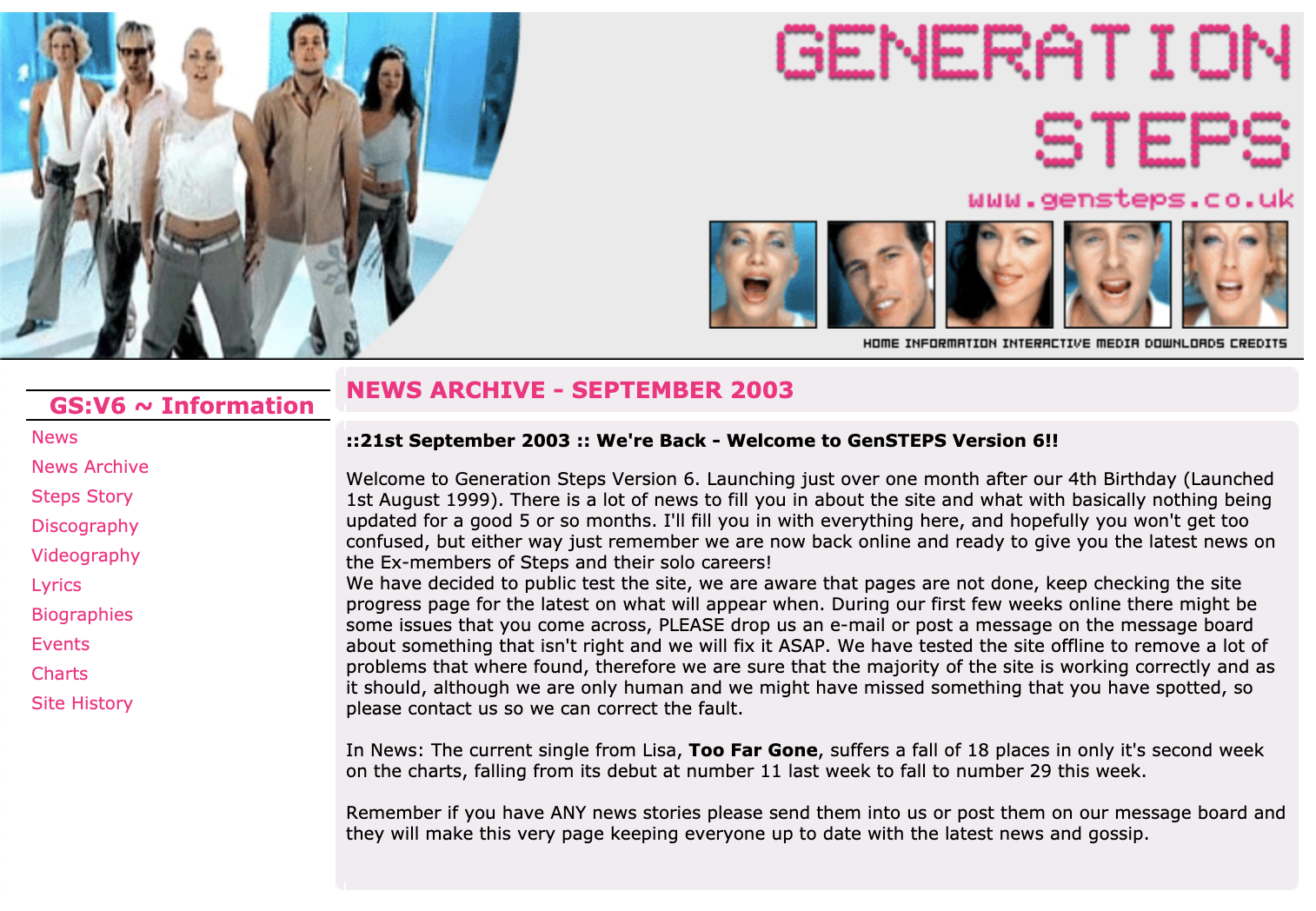 ---
Welcome to Generation Steps Version 6. Launching just over one month after our 4th Birthday (Launched 1st August 1999). There is a lot of news to fill you in about the site and what with basically nothing being updated for a good 5 or so months. I'll fill you in with everything here, and hopefully you won't get too confused, but either way just remember we are now back online and ready to give you the latest news on the ex-members of Steps and their solo careers!
We have decided to public test the site, we are aware that pages are not done, keep checking the site progress page for the latest on what will appear when. During our first few weeks online there might be some issues that you come across, PLEASE drop us an e-mail or post a message on the message board about something that isn't right and we will fix it ASAP. We have tested the site offline to remove a lot of problems that where found, therefore we are sure that the majority of the site is working correctly and as it should, although we are only human and we might have missed something that you have spotted, so please contact us so we can correct the fault.
In News: The current single from Lisa, Too Far Gone, suffers a fall of 18 places in only its second week on the charts, falling from its debut at number 11 last week to fall to number 29 this week.
Remember if you have ANY news stories please send them into us or post them on our message board and they will make this very page keeping everyone up to date with the latest news and gossip.