Ian's steps to becoming evil Childcatcher
---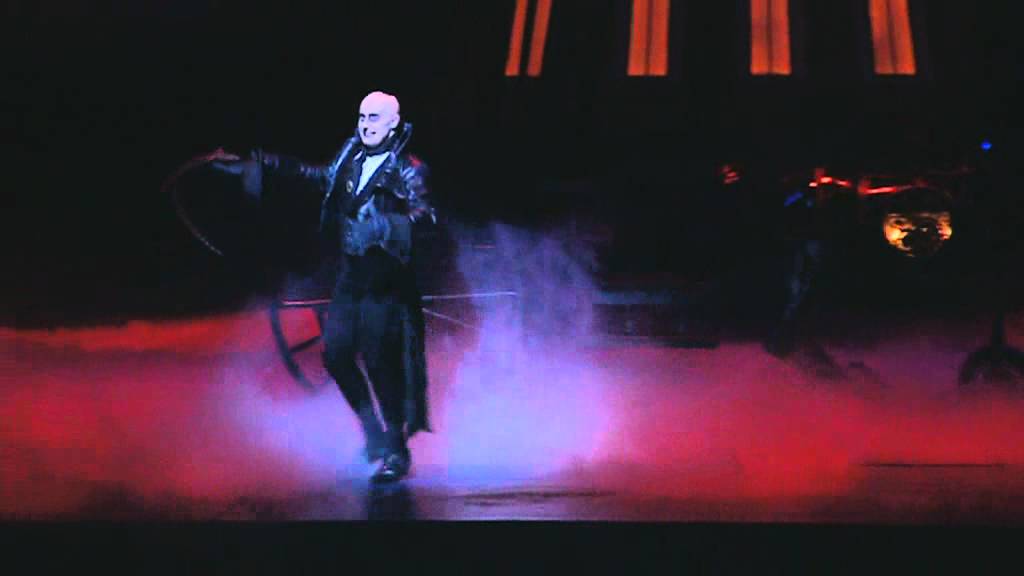 ---
WalesOnline.co.uk has posted a video which features H and his step-by-step transformation (with make-up costing £150 per show), into his Chitty Chitty Bang Bang character, the evil Childcatcher.
FROM loveable former pop star to Chitty Chitty Bang Bang's evil Childcatcher, these images show the painstaking process ex-Steps singer Ian "H" Watkins has to undergo EVERY DAY for his new role.

The singer from Llwynypia, Rhondda, has to spend nearly an hour in the make-up studio at Cardiff's Wales Millennium Centre to play the part of a wicked elderly man employed to rid the fictional village, Vulgaria , of its youngsters in the ever-popular musical.

Throughout the 45-minute process, filmed yesterday for the Echo's WalesOnline website, make-up artist Helen Williamson fits a flesh-coloured cap and brown comb-over wig to Ian's skull, crafts a false nose and ears and applies layers of deep purple make-up around the star's eyes to create the illusion of dark circles.

"It is quite an extreme look. Usually the 'baddie' stems from the inside or because of awful material you have to work with, but you don't have to do much with this," Ian said.

During the two-and-three- quarter-hour performance, Ian's make-up, which costs £150 per show, has to be touched up regularly to ensure his disguise is maintained throughout.

It is among the most dramatic transformations the 32-year-old actor has had to make – being more used to starring as "cheeky blue-eyed chaps" or winning the romantic lead in productions like Joseph and the Amazing Technicolor Dreamcoat, and on-stage adaptations of fairytale Cinderella.

Ian – known to legions of his fans by his nickname "H" (for "Hyperactive", describing his energetic character) – found fame with Steps through such hits as Heartbeat and Tragedy. The group split up in 2001.

He added: "I'm more used to wearing a bit of blusher and having my hair done for these shows, but it's fun to play a role people wouldn't normally associate with you. It makes them sit up and take notice of what you do,"

Ian will star in Chitty Chitty Bang Bang until August 30, and afterwards will begin rehearsals for Frank Vickery's Erogenous Zones – a play about the ups and downs of romantic relationships, which will be shown in the Grand Theatre, Swansea, and in Cardiff's New Theatre.